The Brubeck Brass has been fortunate to enjoy some of the finest trumpet playing anywhere! So many performances were highlights, but one memorable performance was when only the leader of a famous brass group could travel due to COVID-19 restrictions, and the Brubeck Brass substituted for the rest of the group with but one rehearsal. The leader exclaimed after the concert that the Brubeck Brass performance equaled his regular group!
CONGRATULATIONS ARE IN ORDER
As some of our wonderful trumpet players leave and have recently left South Florida, we would like to Congratulate them, BRAVO to all!
Luca Farina has bee appointed principal trumpet of the Sarasota Orchestra. Luca has played wonderful classical music and jazz for our group, and is one of the most versatile trumpet players of high quality I have had the fortune to have known. Luca just finished a tenure as Principal Trumpet and other parts at The New World Symphony in Miami Beach Florida. He is also an alumnus of Colburn where he studied with Jim Wilt. We wish Luca well, and will ALL miss him.
Kevin Carabel has just won the Principal Trumpet chair with the Jacksonville Symphony. He is a home grown talent and studied trumpet with Craig Morris, Marc Reese and Brian Neal at the University of Miami, Lynn Conservatory and Kendal Campus MDC. Kevin produces one of the most enormous and beautiful sounds I have heard on trumpet and has been a key player in many of our church performances, and the most frequent trumpeter in the Brubeck Brass. Congratulations Kevin, you will be missed by all and we wish you the best!
Federico Montes had accepted a one year section trumpet position with the Florida Orchestra in Tampa and will now become Associate Principal Trumpet in The Omaha Symphony; and he is a Yamaha performing artist! He studied at the University of Tampa, The Juilliard School and at the University of Miami (Hey I am starting to notice a trend here….). Federico manages many of the aspects of a music career with aplomb, and no one would be surprised if we hear a great deal more about him on the future. Federico strikes on as an All-American boy who is very respectful and kind. Without a doubt, he is the best-dressed musician I know. Thank you Federico; we will miss you!
Alex Razamanov has been exceptional and really produces a core sound that carries extremely well. He is able to change styles on a dime, and was really a delight in both orchestral and chamber music setting. Alex was a student of Marc Reese at Lynn and also Craig Morris at UM. He has just accepted a scholarship at the Shepherd School of Music at Rice University. When we suspected he was from Russia, we just hired him even more often! Just our way of making up for what appears to be the shameful ignorance of the Metropolitan Opera….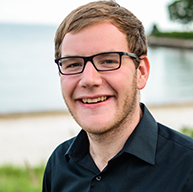 Aaron Ney recently accepted a position in one of the top Washington D.C. Military Bands, and was the most beloved trumpet player by our audiences. Aaron is humble, kind and gracious. He is a true story-teller of sound, and his accuracy and breadth of expression was incredible! YOU are missed Aaron!
CONGRATULATIONS TO ALL AND WOW!!!! What a privilege! Audiences, do not be alarmed-jiust wait until you hear our new crop of trumpet players!!!
c. 2022 David William Brubeck All Rights Reserved